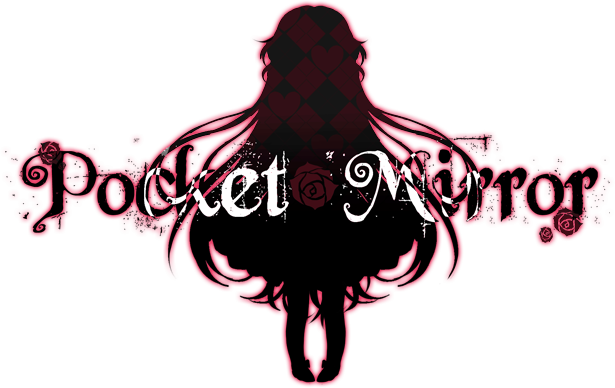 Pocket Mirror
A downloadable game for Windows
Pocket Mirror is an original mystery horror adventure game made using RPG MAKER VX ACE. During the development of this game we have gotten our inspiration from various japanese RPG MAKER games of the same genre such as Ib and The Witch's House which have motivated us to create our own.
※ The game isn't suited for people with a nervous disposition for things such as horror and graphical horror such as blood and brutal deaths.
※ Please note that it relies on an exceptional amout of symbolism which may be hard to understand throughout the first playthrough, so multiple playthroughs may be advised.
※ To get the best experience out of the game we recomment the player to use headphones and adjust the screen brightness accordingly.
🎃 Premiss 🎃
The events of Pocket Mirror take place in a mysterious world where the player has to guide the main character in her journey to find her true identity. It is filled with dramatic as well as funny moments throughout and there are several characters to get to know throughout the game!
The storytelling relies on symbolism and hints scattered throughout the game. It's divided into 2 main sub-plots although there are quite a few more, less relevant, sub-plots to experience.
🎃 Features 🎃
🌟 Original artwork
🌟 Original animation (movies)
🌟 Original soundtrack
🌟 Visual novel elements
🌟 Extra content in-game (music room, image gallery, secret content)
🌟 Hearing impaired mode
🌟 Voice acting
🎃 Contact 🎃

Main contact: astralshiftpro@gmail.com

Twitter: https://twitter.com/AstralShiftPro
🎃 Troubleshooting 🎃
Please visit our FAQ if you have any more questions regarding the game or Astral Shift's policies.
If you need more information you can always refer to our Terms and Conditions, read the READ ME.txt file included in the game folder, tweet us @AstralShiftPro or send us an e-mail at astralshiftpro@gmail.com!
🎃 Changelog ver. 1.3 🎃

- Replacement of various uncredited resources with original resources.
- Bug fix.
- Atribution of proper resource credits.
Install instructions
Please make sure RTP VX ACE is installed in order to play the game.
Download